Newly christened "Jennis", are set to release the new album May 30th!
When long-time Toronto indie-scene bassist Jen Gillmor picked up the cello and joined forces with the newest creative incarnation of consummate blues musician Dennis Gaumond, Jennis was born. The duo tickles ears with an uncommon sonic blend of vocals, electric, acoustic and resophonic guitars, custom-tuned harmonicas, cello, didgeridoo, flutes, jawharp and percussion. Songs celebrate the mysteries and poignancies of life, rooted in a faith in peace and love as the highest power.
These are tracks from the as yet unreleased new album,"The Current", by Dennis Gaumond and Jen Gillmor, collectively known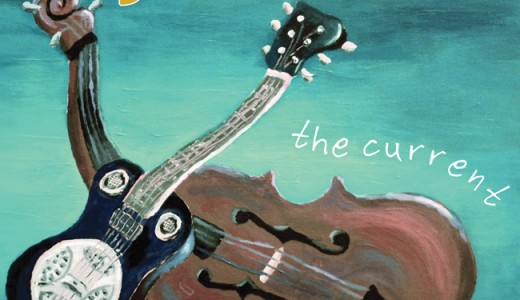 as Jennis. Look out for the whole 12-song release as of late spring 2014! Pre-orders will be available via Bandcamp in coming weeks.
The Toronto launch will be at The Monarch Tavern on Friday, May 30th. We are working on booking a Guelph release in early June. Sign up
to the mailing lis
t on the Contact page if you would like to keep informed as details unfold.
Thanks so much to Tom Wolf  and  Vince Maccarone  for drums and percussion and to Gary Diggins for sizzling horn parts.
Recorded at Smith & Dragoman Studios in Guelph, Ontario and in Jen Gillmor's bedroom, Toronto over fall and winter 2013. Drums recorded by Nik Tjelios at Eccodek Studios, Guelph. Mixed by Dennis and Jen. Soon to be mastered!
See the Audio page in order to enjoy a sneak preview of two unmastered tracks.