Synergy Dance Lab: New Monthly Creative Movement Jam & Performance Night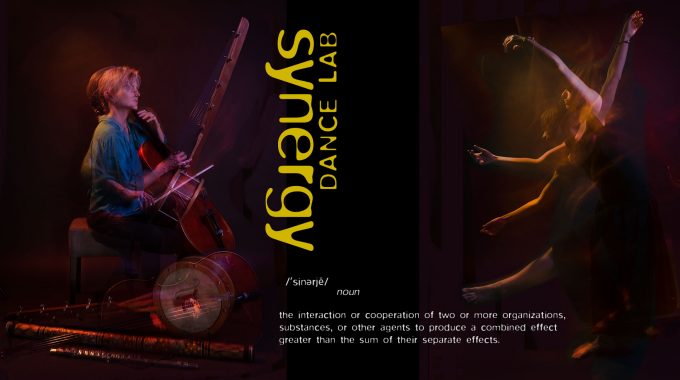 As a veteran and key musical element of the contact improv and ecstatic dance scene in Toronto, I have found a beloved musical niche within which to indulge my multi-instrumentalism. I have been encouraged to make more opportunities to dialogue with dancers. So here it is! 7-8:15pm the 1st Monday of each month, I will host an open creative movement jam (not exclusively contact dance) with my live music offerings. 8:20-9pm the studio will be open to the public to enjoy watching as various groupings of dancers (including solo) will improvise performances with me at the musical helm. One dancer (or duo) will the scheduled feature each month while other dancers from the jam are encouraged to take the stage for this low-pressure, supportive performance opportunity.
This new event invites all movement lovers to explore freely with my many musical voices on the sprung laminate flooring of this beautiful, accessible space near King and Bathurst.
No experience necessary. All levels of experience welcome. Performing is NOT obligatory.
1st Monday of each month, beginning September 2019
7-8:15pm open contact / creative movement jam • 8:20-9pm improvised performances • $12
Array Space • 155 Walnut Avenue, Toronto • 416.532.3019 www.arraymusic.ca