Many pots on the stove
While COVID-19 has taken me out of the public realm with my music until very recently, I have been quite busy with my fingers in a few musical pies. I thought I'd pop in with a little check-in. I have been delving in to further development with my solo music-photo project, Dual Citizen. The 12 new pieces I composed and recorded sketches for at Artscape Gibraltar Point (thank you Canada Council for the Arts!), are being honed and finessed. I've been listening to the tracks and making decisions as to what further improvements can be made from the sketches and have recorded new versions mostly of cello tracks. I've also been busy creating the visual aspect of this celebration of the two environments I divide my living into — urban and natural spaces.

Several years ago, I befriended Peter Morrison, the owner of Easy Restaurant, one of the premier brunch spots in Toronto. He is a drummer and we've been talking for years about jamming. I'm so excited we finally got together to realize how wonderfully matched we are as a rhythm section with me on bass guitar! So, along with keyboardist Jerome McPeek, we have a new jazzy-funk trio called Tricky Zipper. It's so cool to rehearse right in the restaurant with the big red streetcars slowly rolling by and friends and neighbourhood locals diggin' our grooves from the windows. We envision our first gigs being a monthly salon at Easy where we invite all our friends to chillax with a bevvie and maybe even dance with some groovy tunes!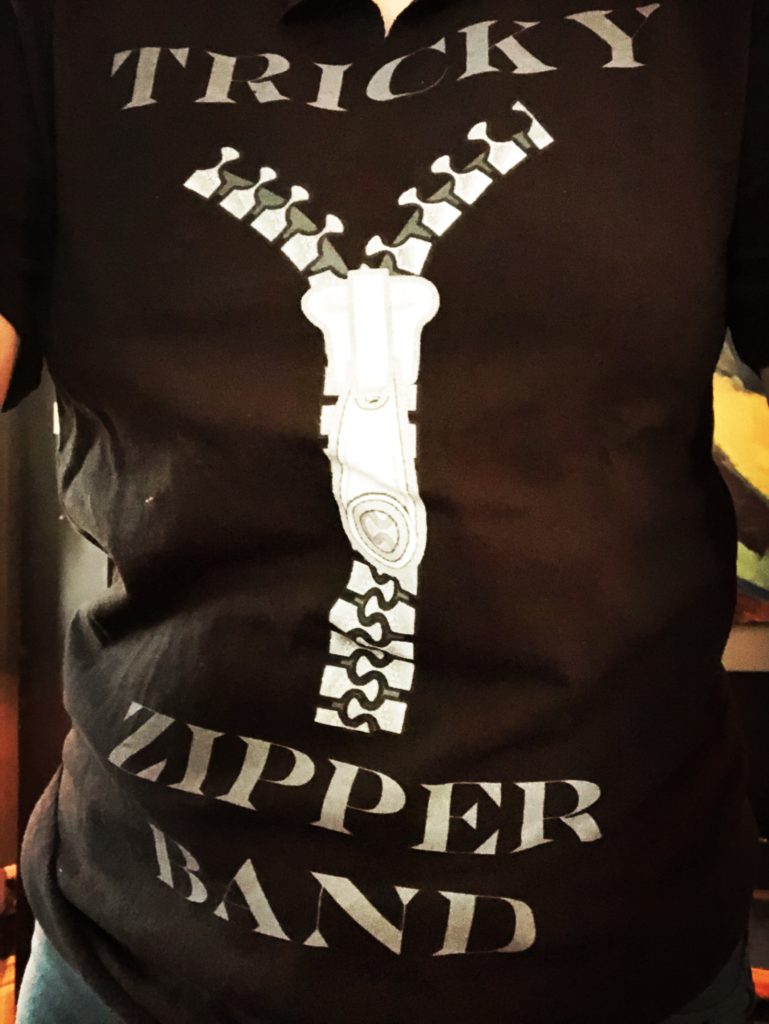 I've had a sweet spate of opportunities to play music for yoga classes. I love supporting people's yoga experience with my intentional, intuitive sounds. The latest is slated to be a monthly event — Subconscious Streams Restorative Yoga and Soundscapes with teacher Susan Anthony. Next edition: Sunday, October 4th at Yoga Village on Roncesvalles in Toronto.

It's also been back into the dance community with Kathleen Rea's Propinquity, a creative movement event in Toronto's splendid High Park with imaginative props to help dancers to maintain social distance during the pandemic. It's been sad for me that Synergy Dance Lab is on hold due to the pandemic.

I have a few new instruments to add to my ever increasingly vast sonic palette! Thanks to the generosity of my dear father, I took have a brand new alto flute. I'm thrilled! Flute was my first instrument. I had classical training from 9 to about 14. Since then, I found myself gravitating toward lower frequencies, taking up bass guitar, cello and didgeridoo. I even chose the bass version of the kora — the kamel n'goni. So now I even have a flute that speaks that same velvety language of the low end!

I recently purchased an NS Design 5-string electric cello. It serves a few purposes: more convenient air travel and visits to places inhospitable to an acoustic cello, and for exploring sounds with my bass multi-effects processor. Without any acoustic sound, the manipulated tones can be really otherworldly!